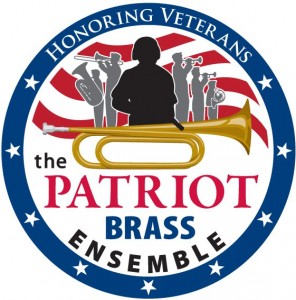 The Patriot Brass Ensemble

The Patriot Brass Ensemble, founded by Steven Behnke, is the first and only civilian brass group dedicated to enriching the lives of veterans of the United States Military.  Their website can be found HERE. Please take a minute to "Join" to get their quarterly newsletter. This will keep you up to date on the work the ensemble is  doing to enrich the lives of Veterans.
Here is a video of the group

The Patriot Brass Ensemble was formed in 2009 by Steven Behnke after he witnessed too many veterans not having proper music at their events. The Patriot Brass has already worked with many different veterans organizations and towns including, The Borough of Ridgefield New Jersey, The Benevolent & Protective Order of Elks, The American Legion Post of Leonia, NJ and The Lyons Campus of the VA NJ Health Care System. Please join us on our Journey as we work to serve, entertain and inspire the Veterans of The United States Military.
Mission Statement:
The Patriot Brass Ensemble was established to enrich the lives of Veterans of the United States Military through musical programs and services. At the core of our values is the belief that every member of the military deserves the best music, without prejudice, and with passion and integrity.
Vision Statement:
We will see the Patriot Brass Ensemble touring across the country year round and performing concerts for of thousands Veterans. This will be accomplished by performing in Veteran's hospitals, lodges and concert halls from coast to coast. We will also support Veterans events and ceremonies.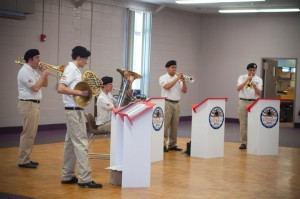 More Articles