KEITH COLLAR CLARK (1927-2002)
Keith Clark was the Principal Bugler with The United States Army Band who was placed in the world spotlight when he was called to sound Taps at the Funeral of John F. Kennedy.
The story of the "Broken Note"can be read by CLICKING HERE
Clark was born on November 21, 1927, in Grand Rapids,  Michigan, and studied trumpet with Clifford Liliya and Lloyd Geisler. After graduation from Interlochen Music School, he played with the Grand Rapids Symphony. In 1946, he enlisted in the U.S. Army and served as trumpet soloist with the United States Army Band. A deeply religious man, his life-long passion for rare books and hymns resulted in a publication, A Select Bibliography for the Study of Hymns.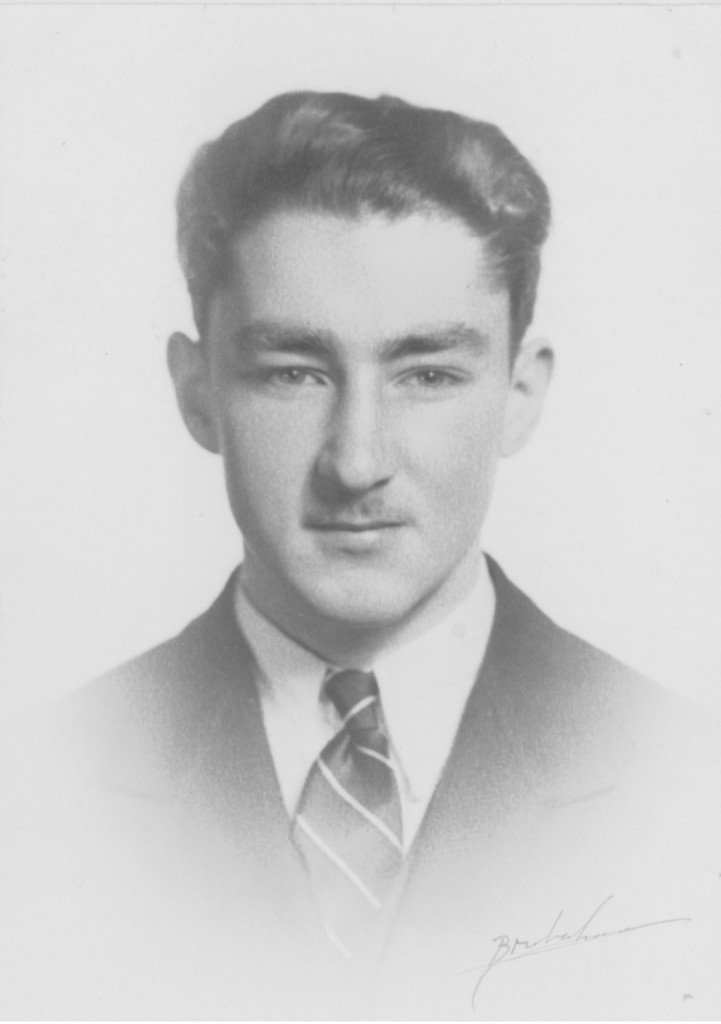 Clark at age 19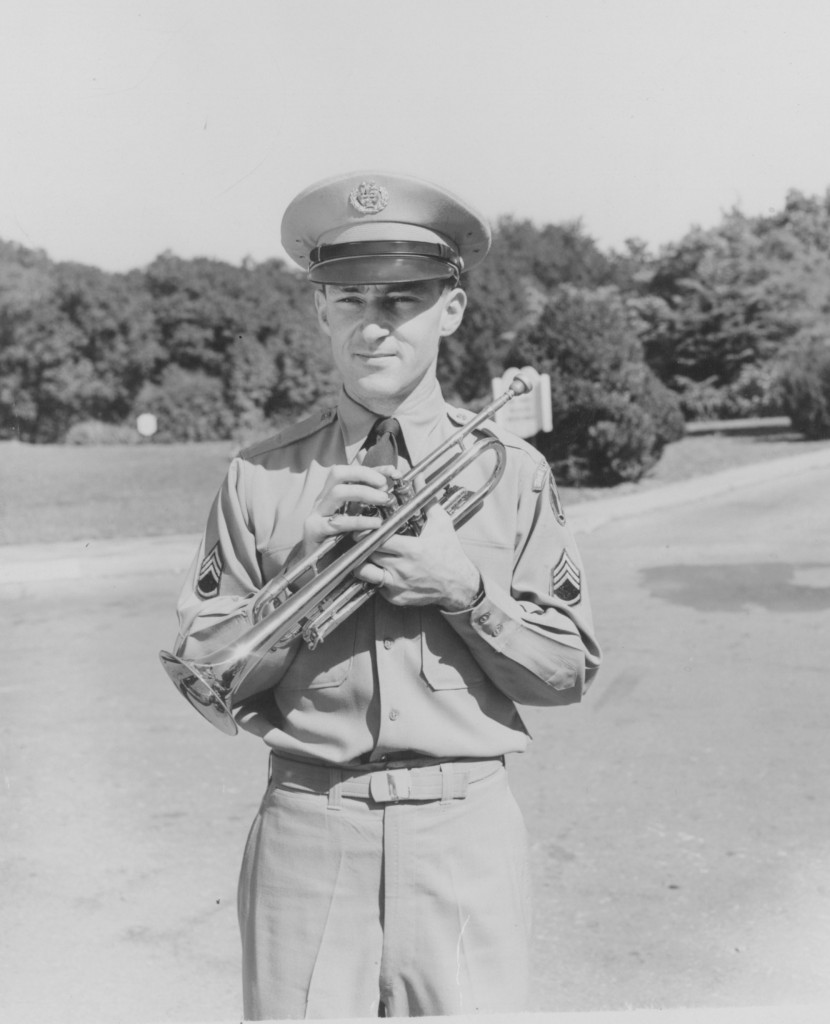 Clark in the 1950s
It was during  his tenure with the Army Band that Clark received national attention as  the bugler who sounded Taps for John F. Kennedy's funeral. The Taps will  be forever remembered as the Broken Taps. His bugle is on display at Arlington National Cemetery.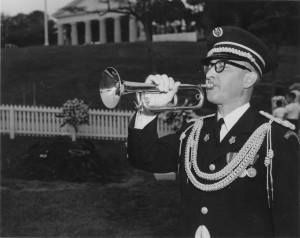 Clark at the Kennedy grave 1964
After retiring from the army, Clark went on to a successful career of teaching, performing, and writing. His love of hymns brought him much recognition as a scholar and he has received numerous awards. He lived in Florida and was quite active as a trumpeter. His collection of hymnals was acquired by Regent University, Virginia Beach, VA in 1982. Mr. Clark's great love for hymnody and Psalmody resulted in this large collection from various dealers and individuals. Containing more than 9,000 volumes, the Clark Hymnology Collection includes thousands of hymnbooks from various American denominations and churches, as well as several well-known books on hymnody from the 17th century to the present.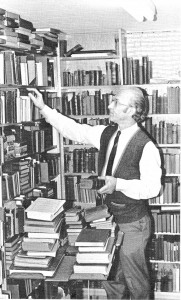 Clark with his Hymnal Collection
To download an article about the Keith Clark Hymnal Collection
Click on the image below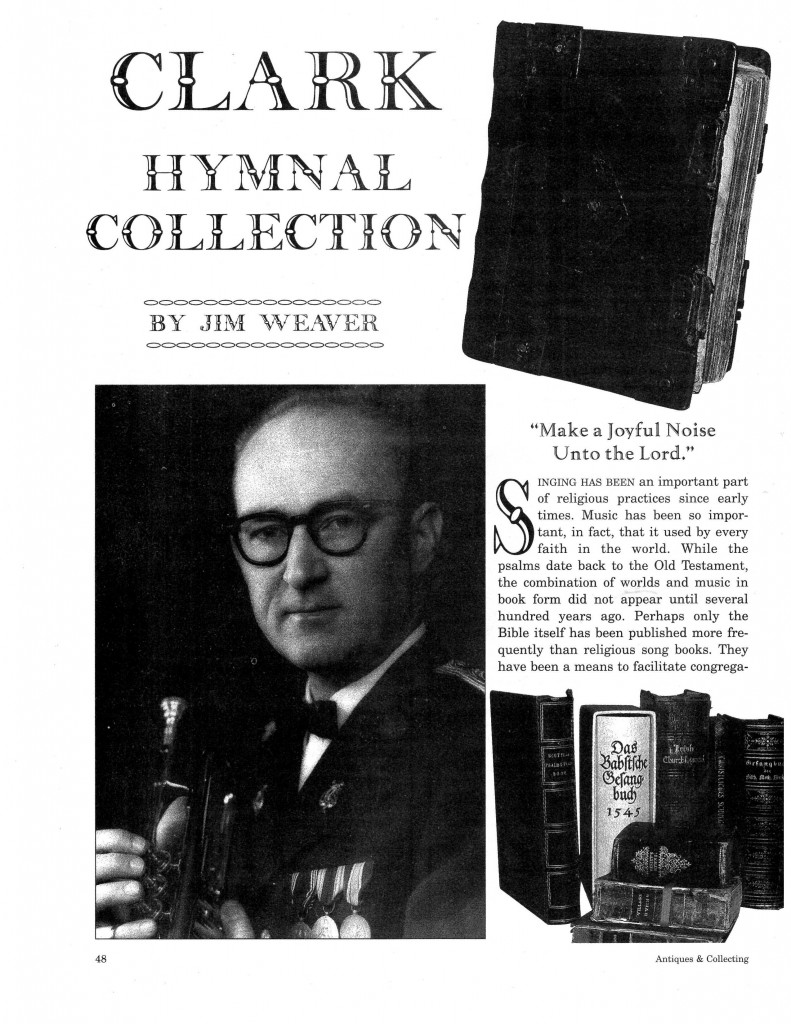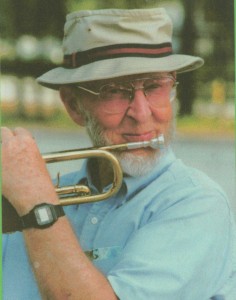 A little fun
The bugle on which he performed Taps at the Kennedy funeral was loaned to the Smithsonian Institution in April, 1973.  In the spring of 1999 the bugle was moved to Arlington where it is currently on display in the Visitor Center. The bugle was the centerpiece of the bugle exhibit The Taps Project
I asked Clark about Taps and in a letter to me, he wrote, "I feel the thought behind the playing and feeling used in the performance are the most important parts of each sounding of Taps." He was not able to attend the opening of the Taps Exhibit at Arlington but I was pleased and honored when I received a photograph of him standing by his bugle.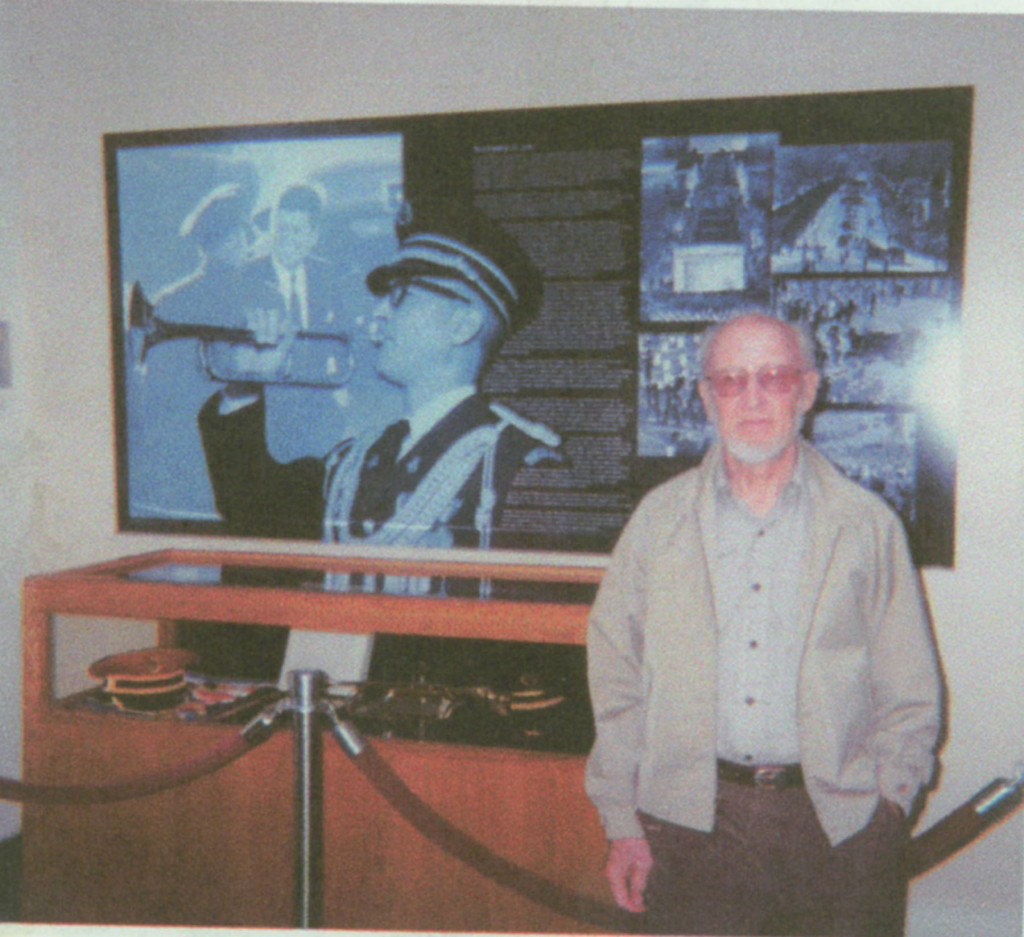 Clark at the bugle exhibit at Arlington
Keith Clark passed away on January 10, 2002 at the age of 74 and is buried in Arlington National Cemetery the graves of fellow musicians.
One of the many letters received by Clark following the funeral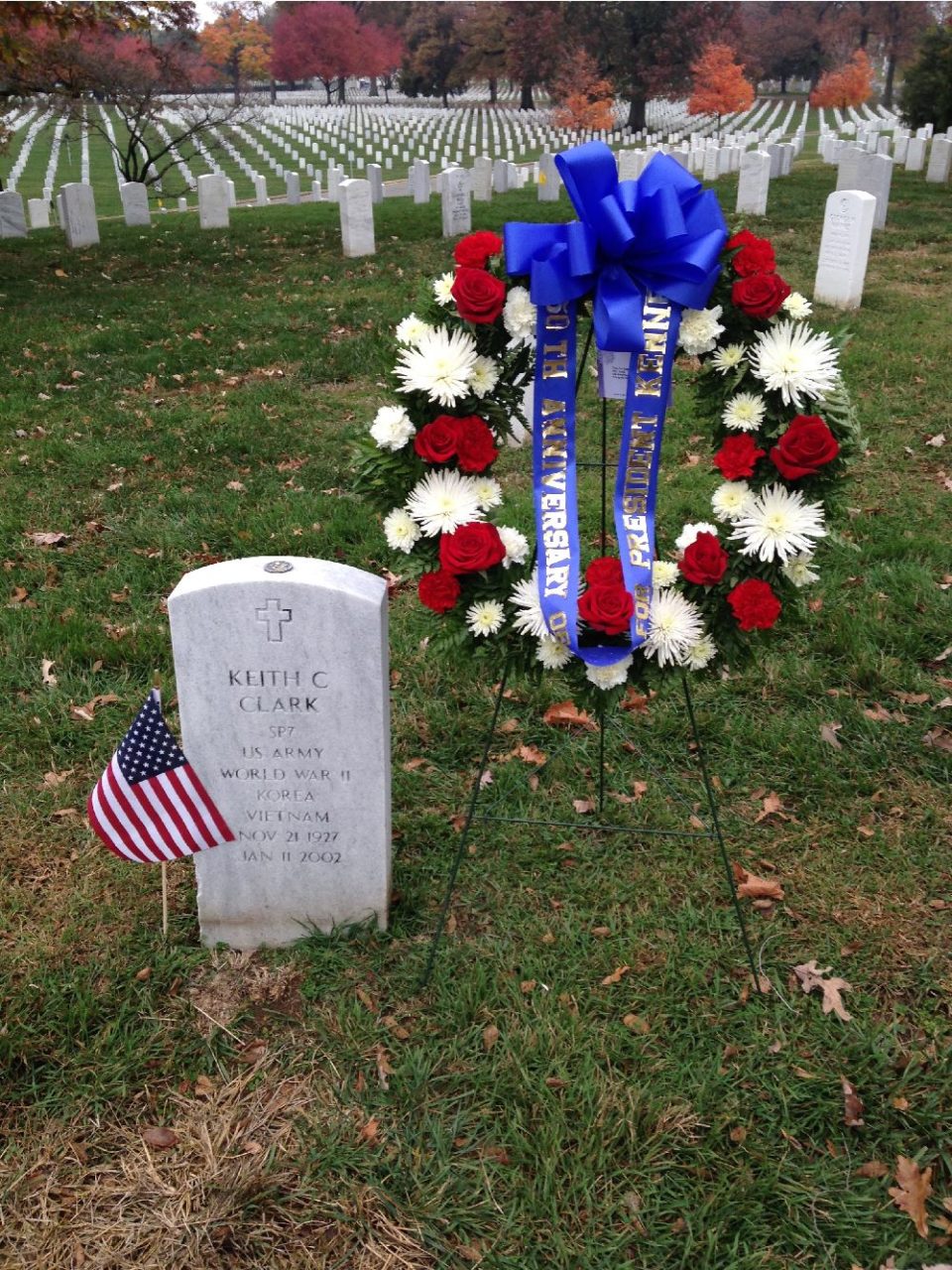 Clark gravesite in Arlington
This article is Copyright © 2010 Tapsbugler.com
Much more information about the "Broken Taps" can be found in the booklet Twenty Four Notes That Tap Deep Emotions: The story of America's most famous bugle call, by Jari Villanueva, visit http://www.jvmusic.net
More Articles