Instruction for military and civilian
Definition of Taps
Taps is sounded at funerals, memorial services and wreath laying ceremonies. Performance consists of 24 notes sounded on a bugle or trumpet.  Taps is performed by a solo bugler without accompaniment or embellishment.  Although sometimes performed with an echo, Taps is really meant to be sounded by a single bugler.
Conduct During Playing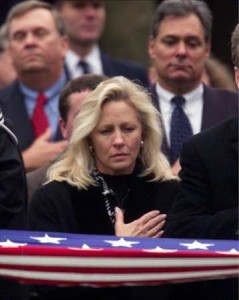 During a rendition of Taps at a military funeral, memorial service or wreath laying ceremony,
– All present not in uniform should stand at attention with the right hand over the heart;
– Men not in uniform should remove their headdress with their right hand and hold the headdress at the left shoulder, the hand being over the heart;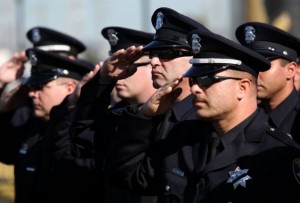 – Individuals in uniform should give the military salute at the first note of Taps and maintain that position until the last note;
When Taps is sounded in the evening as the final call of the day at military bases, salutes are not required.
© copyright 2010 tapsbugler.com
More Articles
Tags: Arlington National Cemetery, funeral, memorial, protocol, service, taps, wreath